S. P. E. W. Badge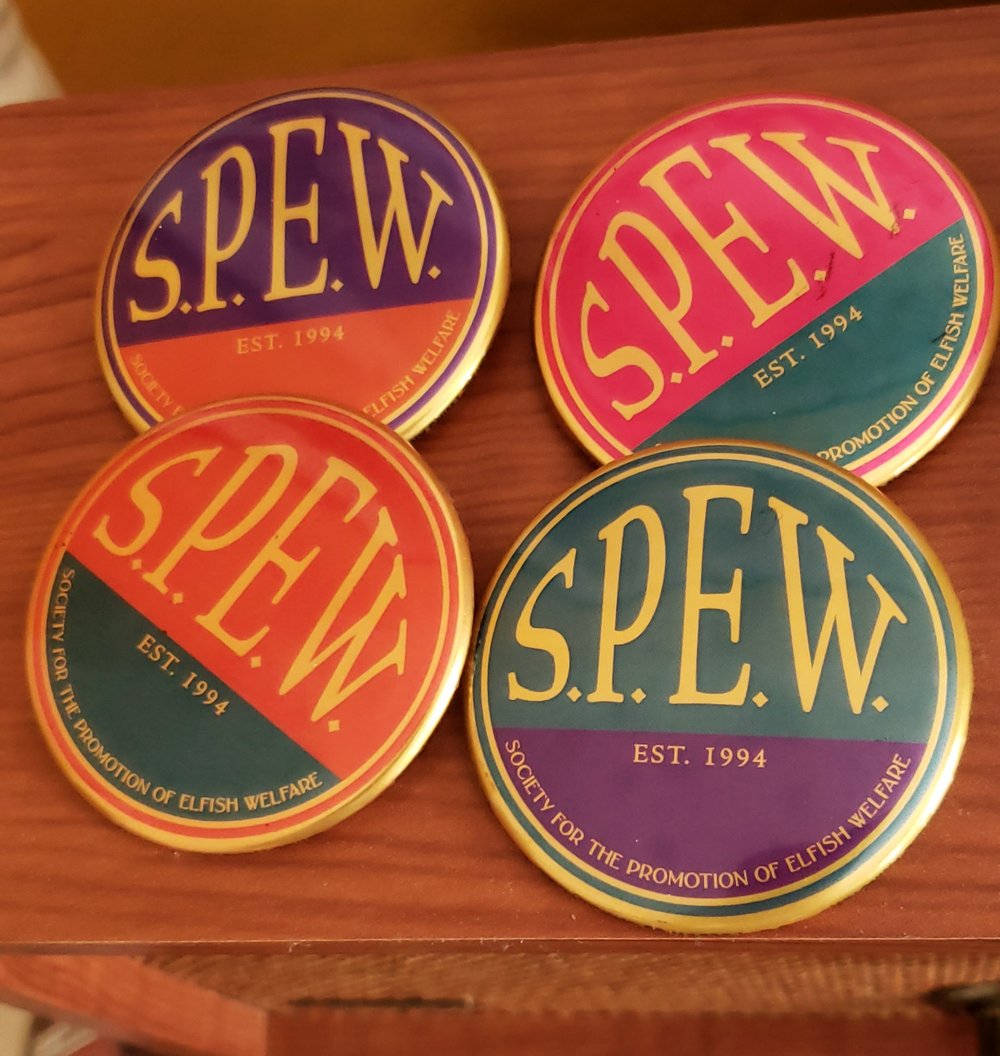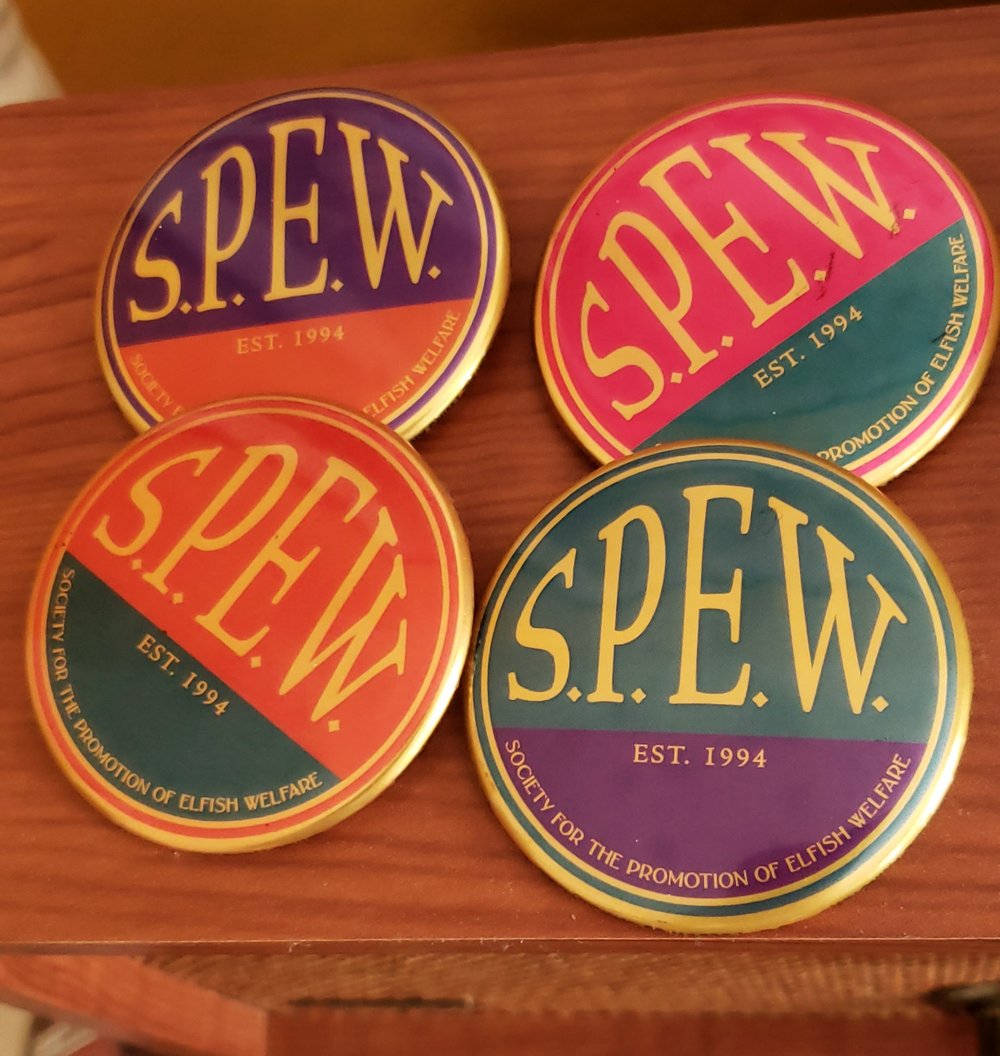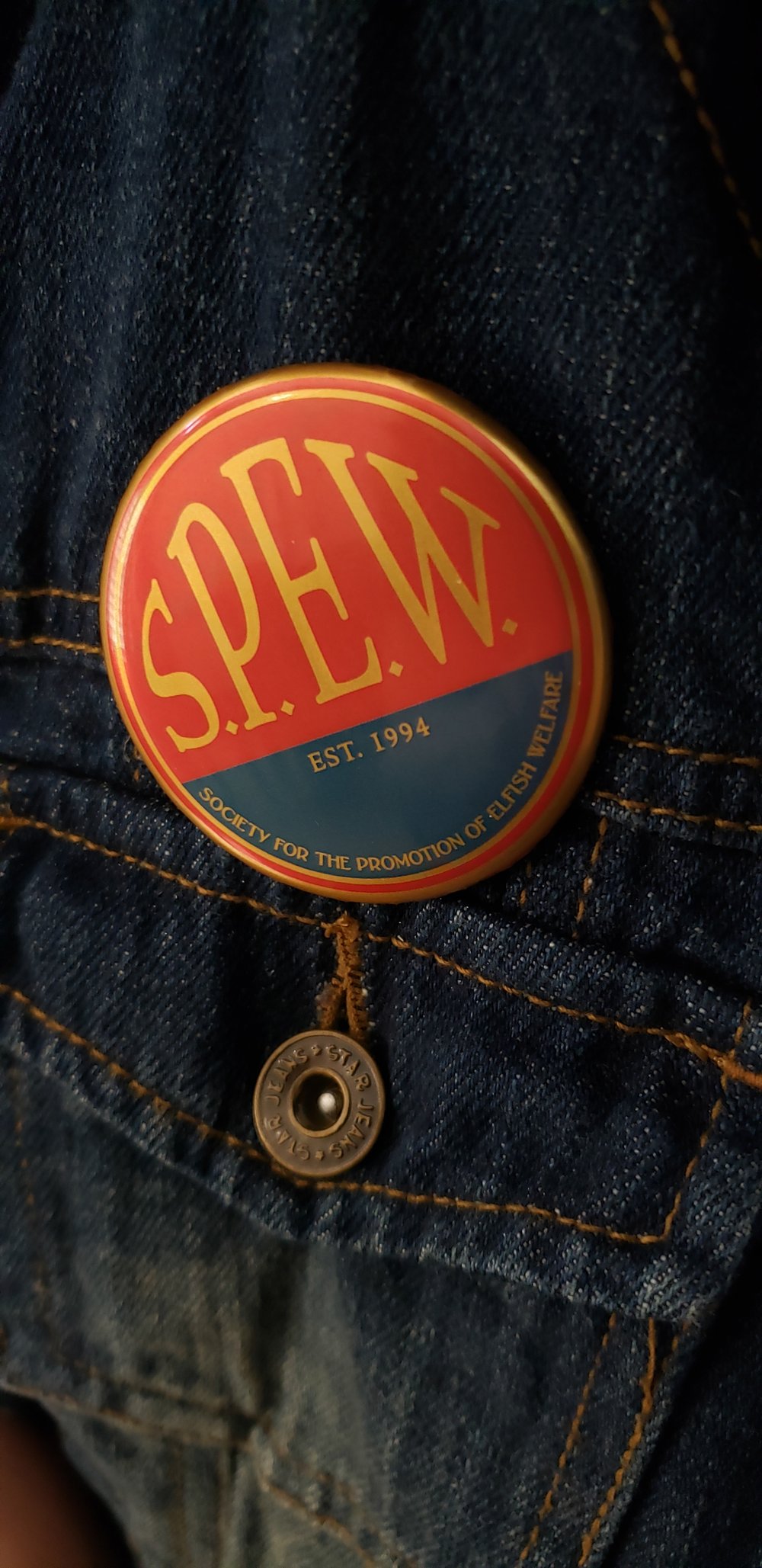 "It's not spew! It's S-P-E-W!"
Otherwise known as the Society for the Promotion of Elfish Welfare.
Help President Hermione Granger's campaign and get a button. Support the cause!
• Each badge is 2.25"
• Come in Orange, Teal, Pink, and Violet
• Available online only for a limited time!