M.O.M. Rescue Mission Badge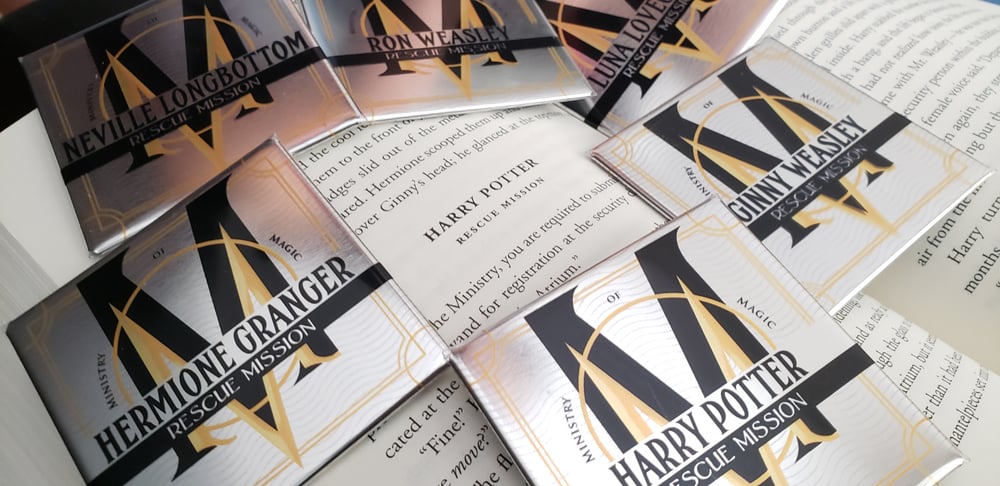 "Welcome to the Ministry of Magic. Please state your name and business."
The visitor entrance to the Ministry of Magic requires you to state the purpose of your visit. During Harry Potter's fifth year, he, Ron, Hermione, Ginny, Luna, and Neville squished inside the phone booth and received these six silver badges on their quest to rescue Sirius.
Own one for yourself!
•Each badge is 2.5"
•Personalized badges are hand-written for an extra $2. (Please provide the name you want on the badge in the "notes & instructions" section at checkout.)