DARKROOM SERIES: Wonder Woman (1942-1943)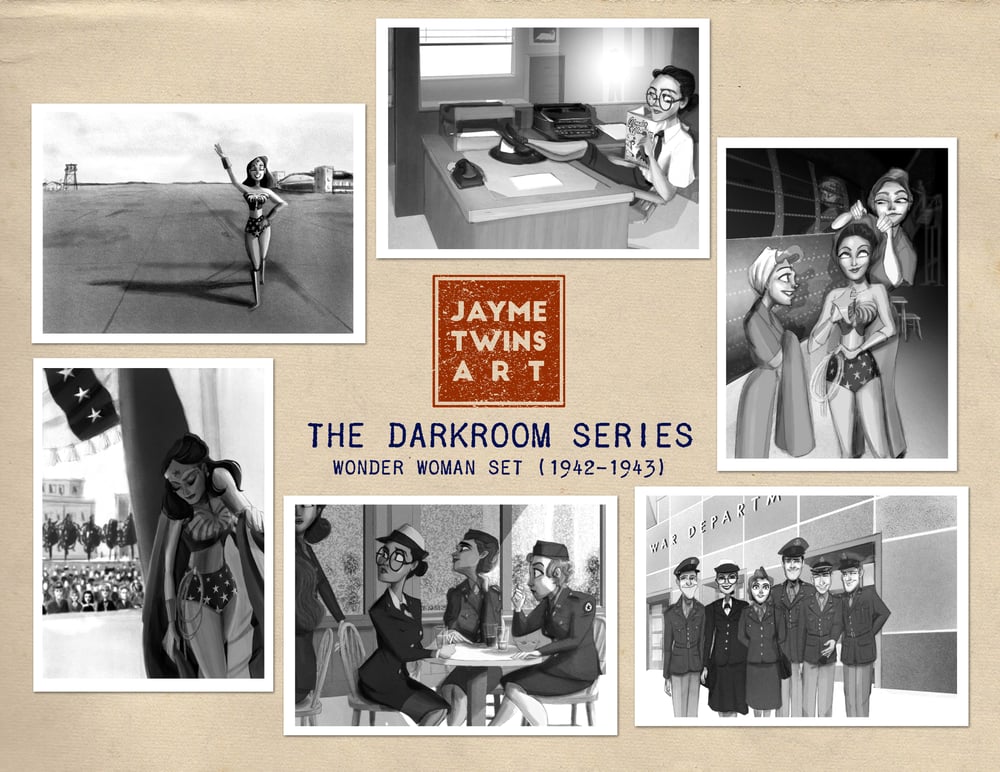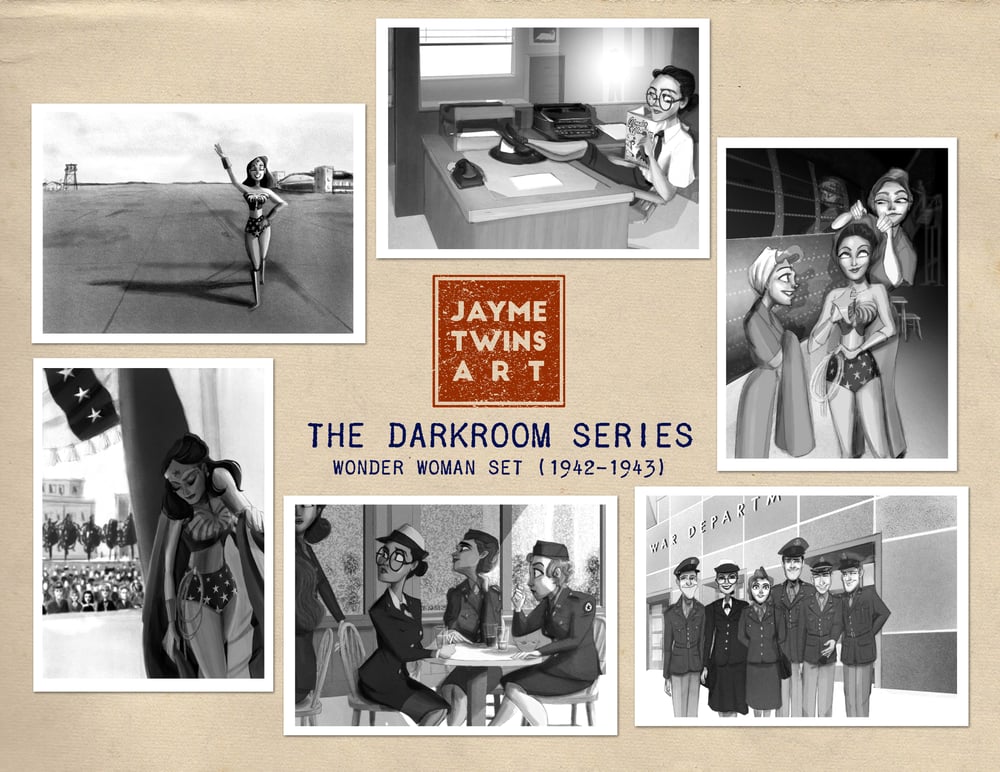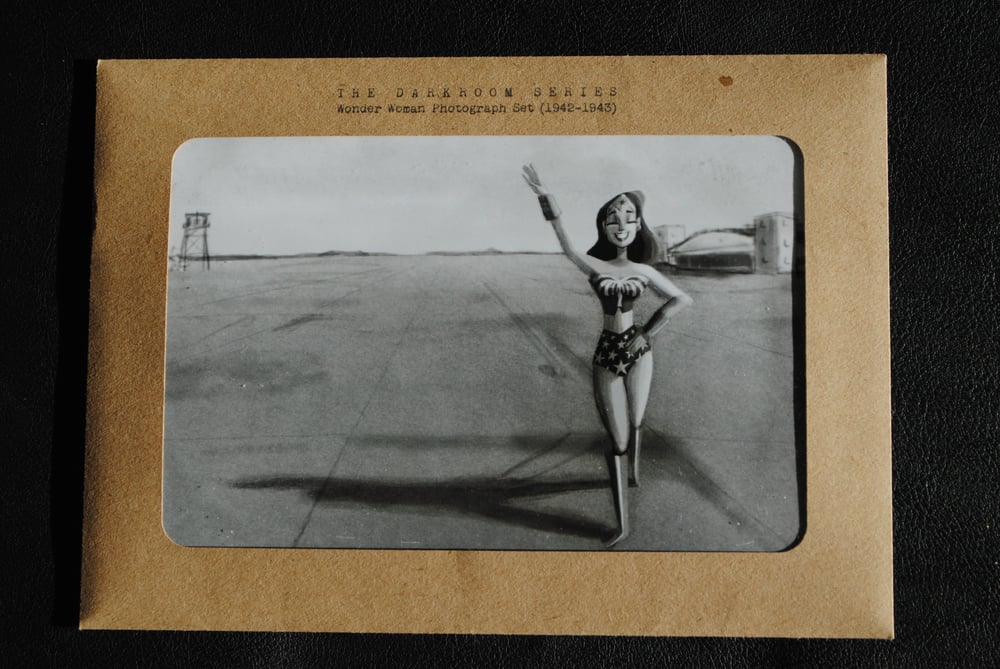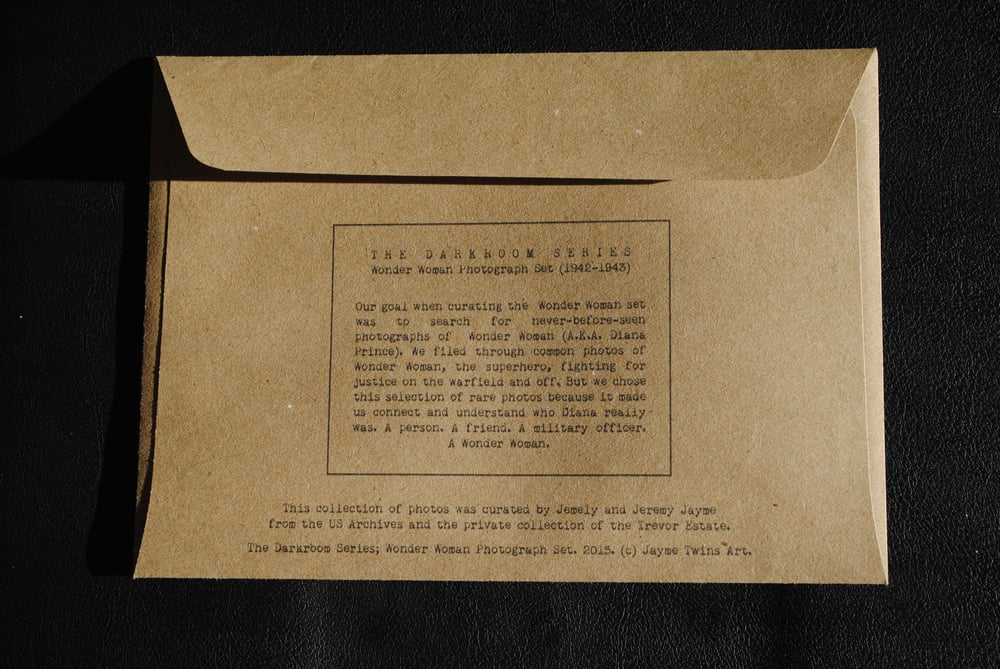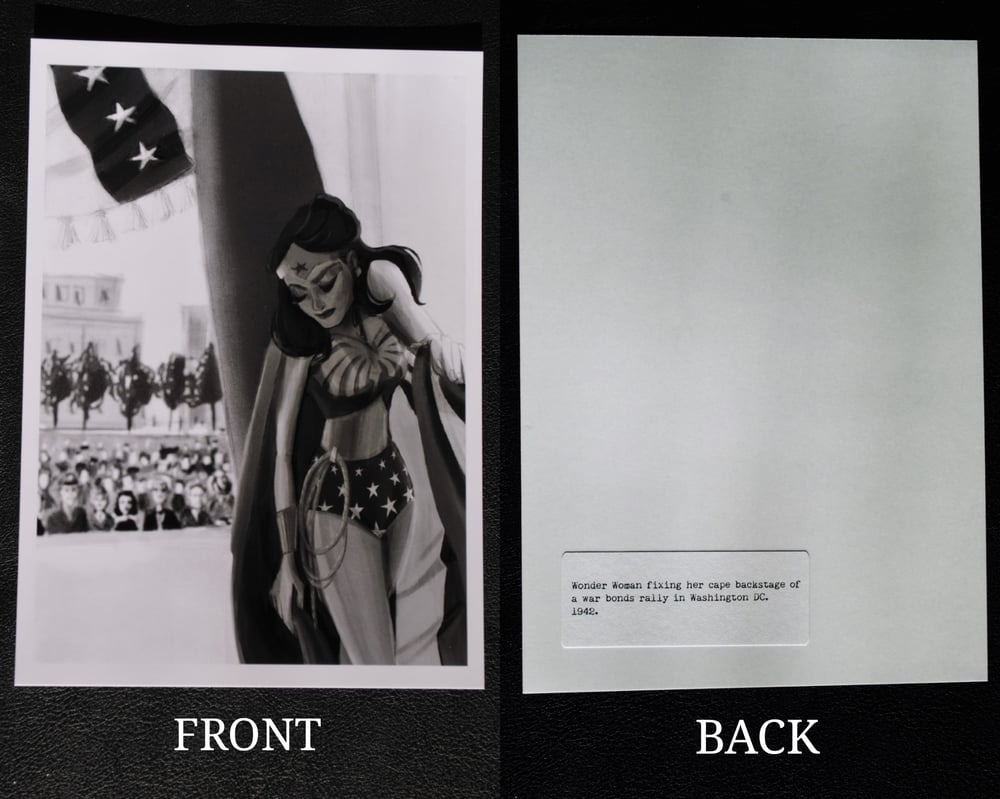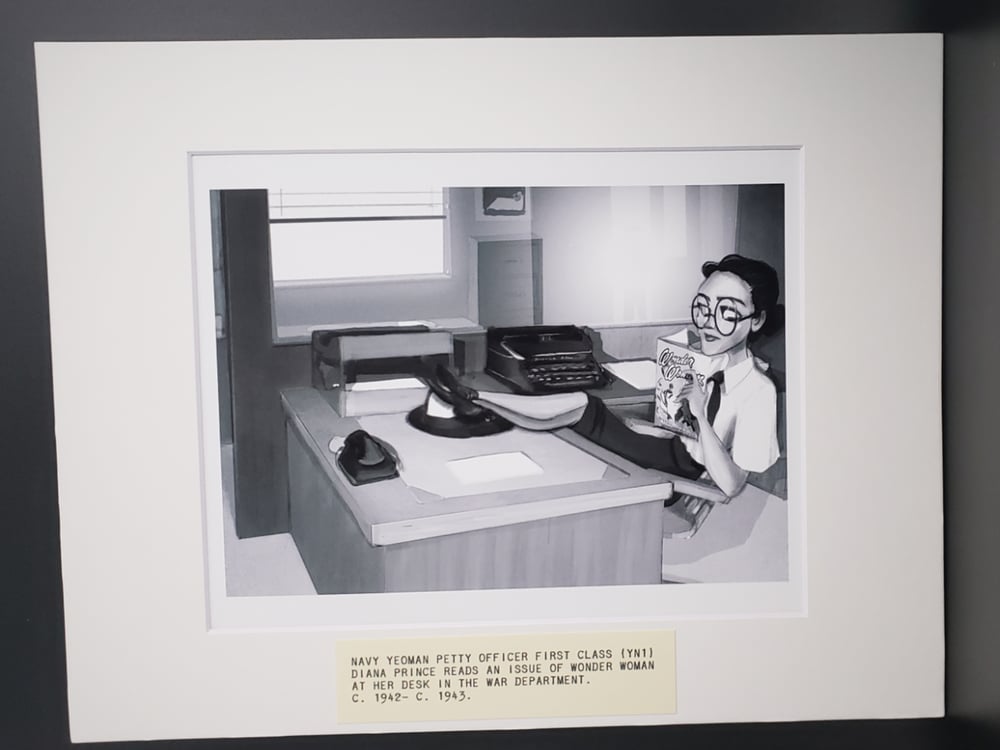 The world knows the bright tiara, the lasso of truth, and the bracelets that could stop bullets, but not many recognize the humanity of the woman wielding these tools: a smart, devoted member of the US Military whose mighty abilities were only a part of who she really was. In this collection of WWII photographs selected from the United States archives, we present to you the woman behind the cape, equally incredible in her roles as both Diana Prince and Wonder Woman.
CAPTIONS IN ORDER OF APPEARANCE:
• Wonder Woman poses next to her invisible plane at Bolling Army Air Force Base airfield after attending a war bonds rally at Washington DC. 1942.
• Navy Yeoman Petty Officer First Class (YN1) Diana Prince reads an issue of Wonder Woman at her desk in the War Department. c.1942 - c.1943.
• B17 riveter factory workers welcome Wonder Woman to their factory by gracing her with signature Rosie the Riveter outfit.
Boeing Aircraft Plant south of downtown Seattle, Washington. c.1943.
• Wonder Woman fixes her cape backstage of a war bonds rally in Washington DC. 1942.
• Women in uniform eating lunch outside an unknown restaurant.
From left to right: Yeoman WAVES Prince, unknown WAAC officer, and Corporal WAAC Candy. 1943.
• Outside Washington DC War Department.
Yeoman Diana Prince, Major Steve Trevor, General Blankenship, Corporal Etta Candy, and two unknown officers. 1942.
Each image is printed on photo paper with captions on reverse side and is available individually as a 5x7, 8x10, or 11x14 captioned mat (8x10 photo inside an 11x14 mat).
Complete sets are also available and will include a custom envelope. Single prints do NOT come with the envelope, but every photo or set will be accompanied by a signed and numbered certificate of authenticity.