DARKROOM SERIES: WASP Pilot (1943)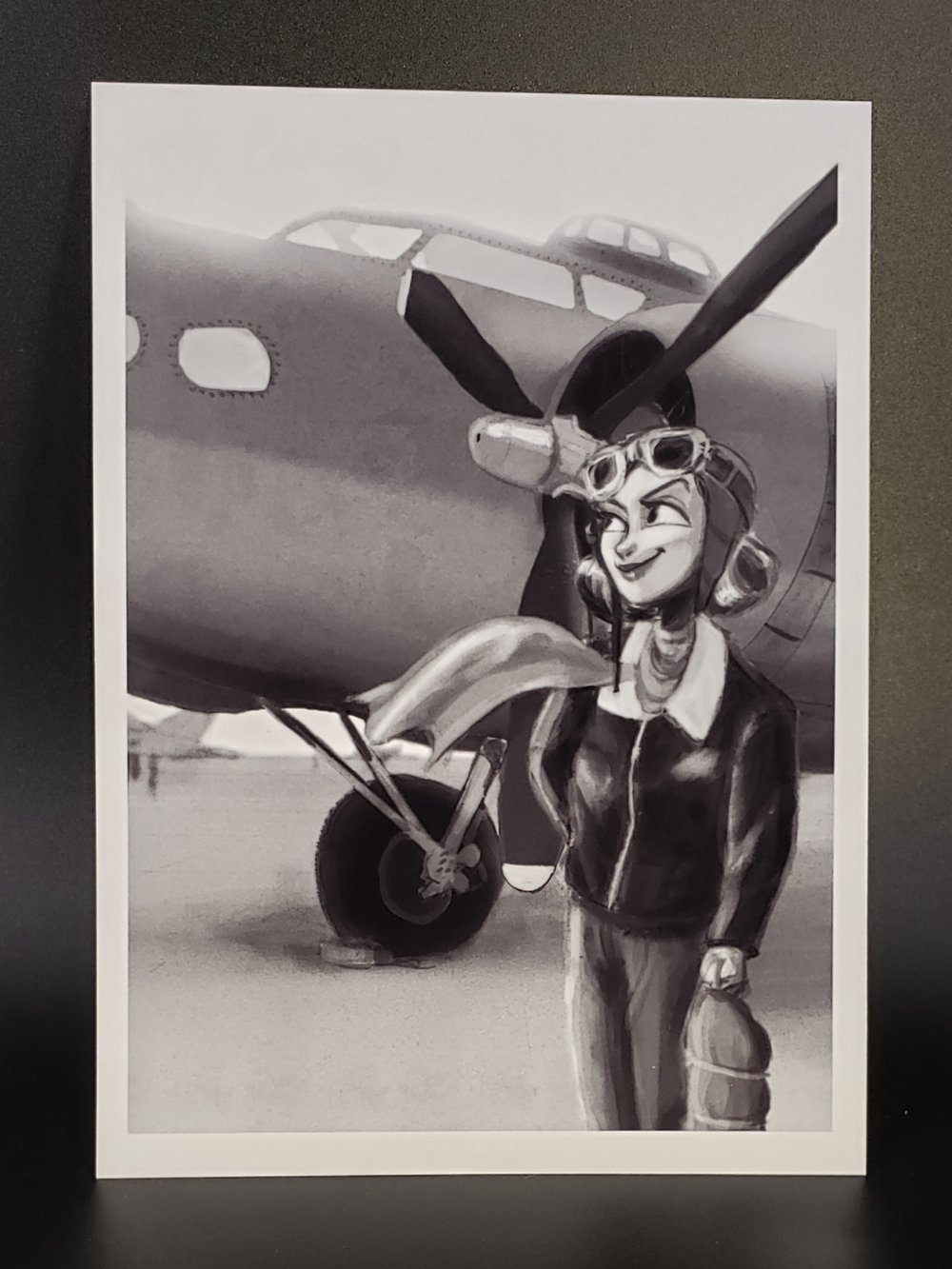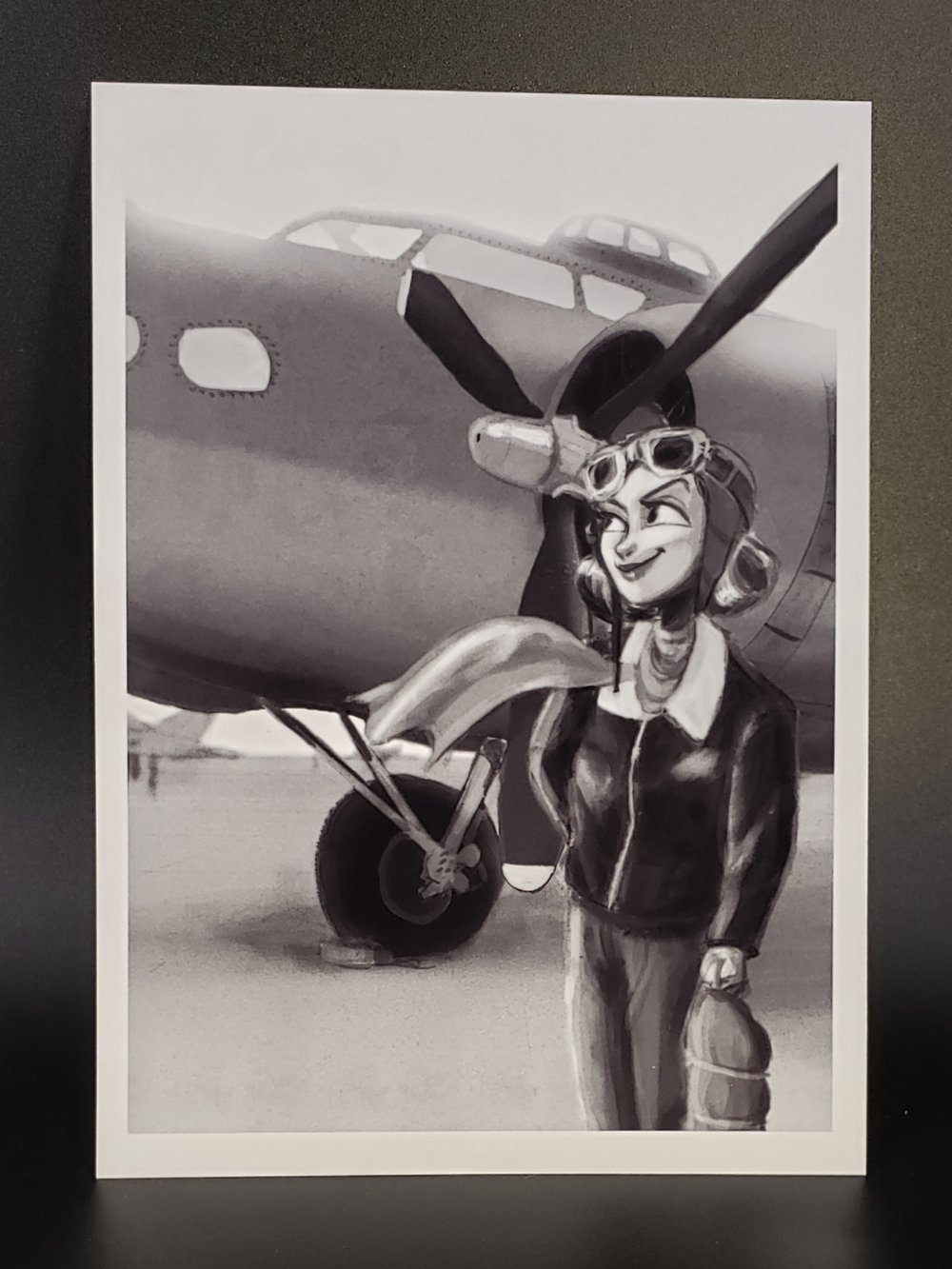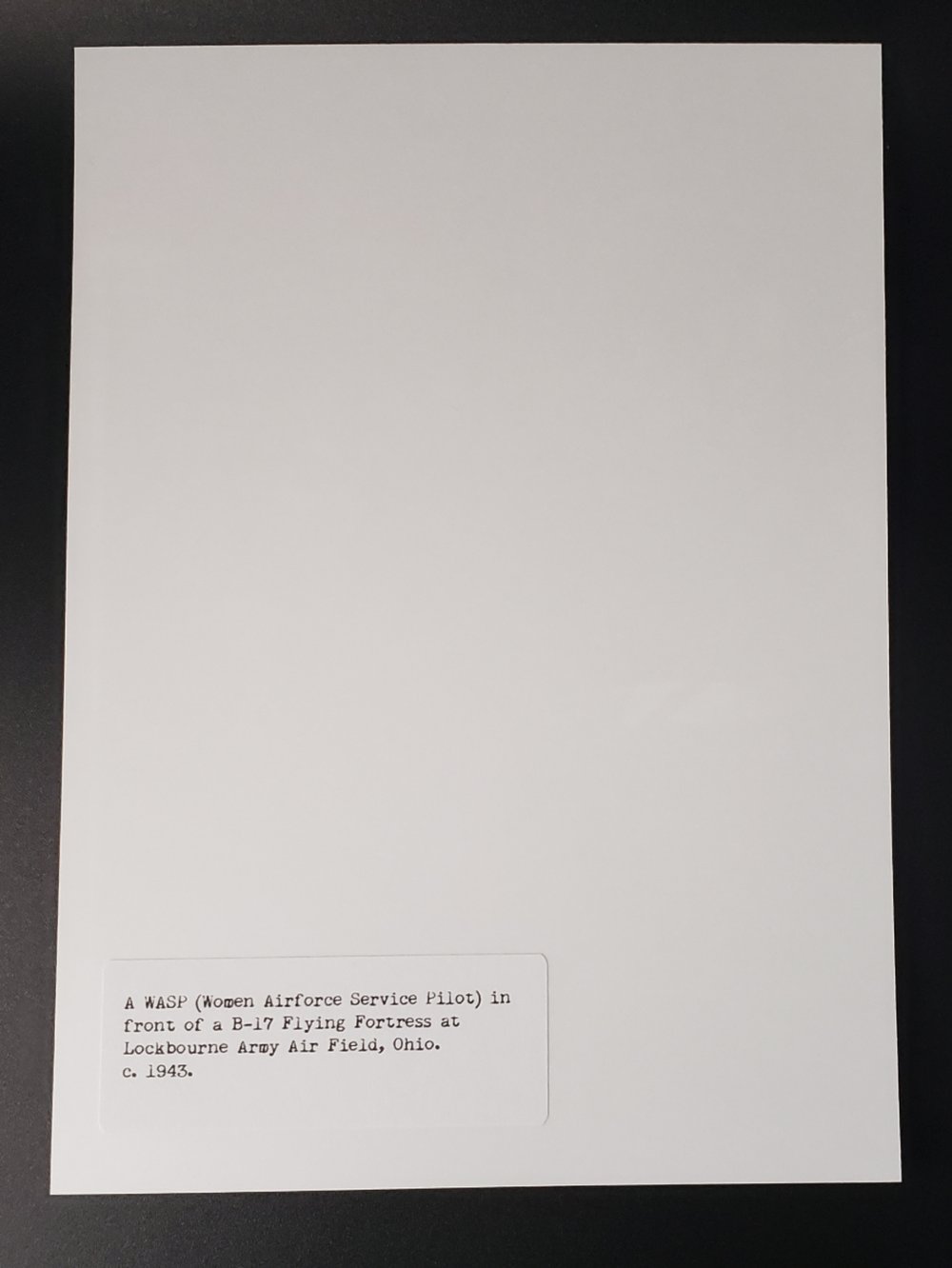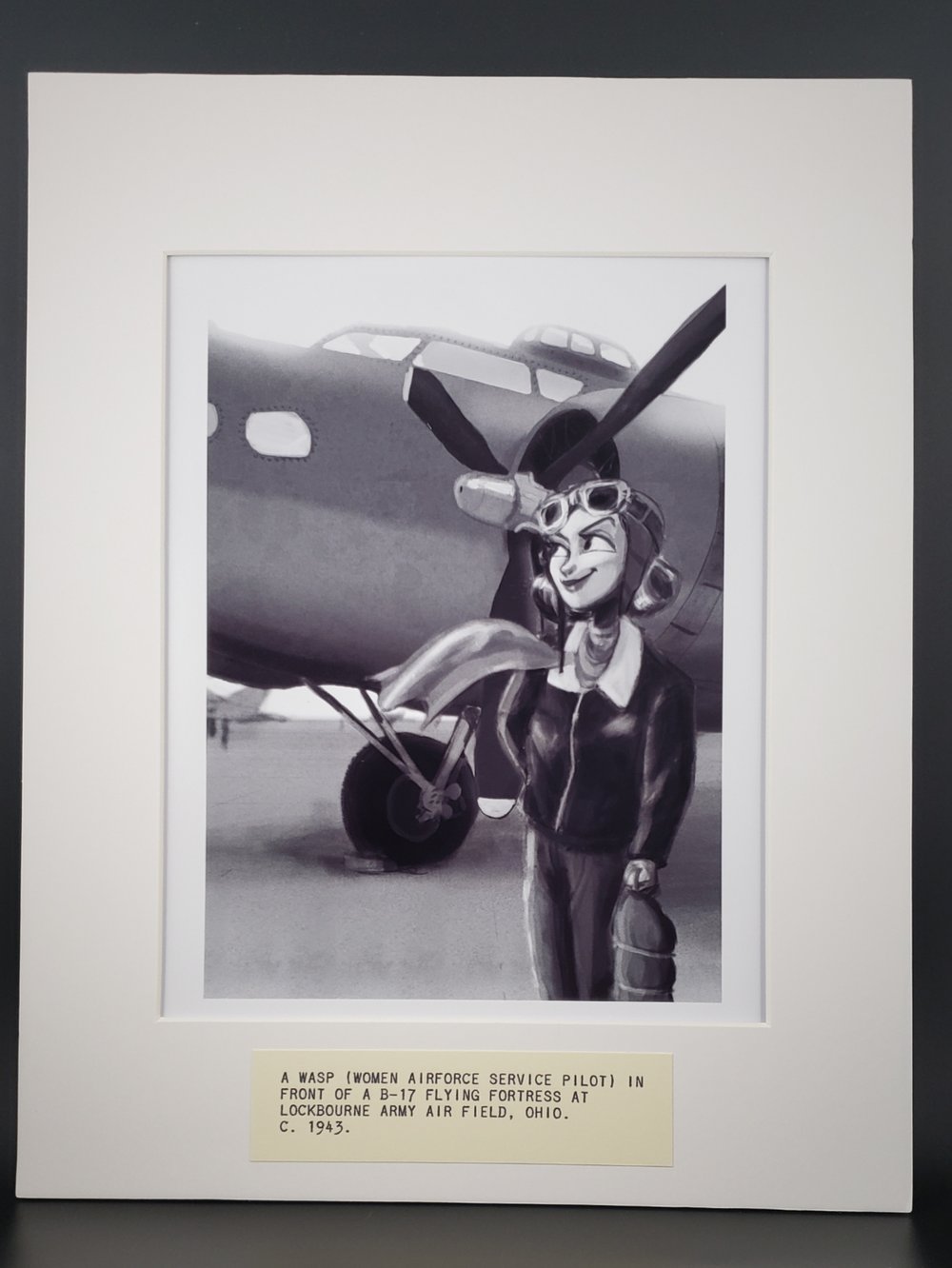 CAPTION:
• A WASP (Women Airforce Service Pilot) in front of a B17 Flying Fortress at Lockbourne Army Airfield, Ohio. c.1943.
Image is printed on photo paper with caption on reverse side and is available as a 5x7, 8x10, or 11x14 captioned mat (8x10 photo inside an 11x14 mat).