DARKROOM SERIES: Kowalski Bakery (1927)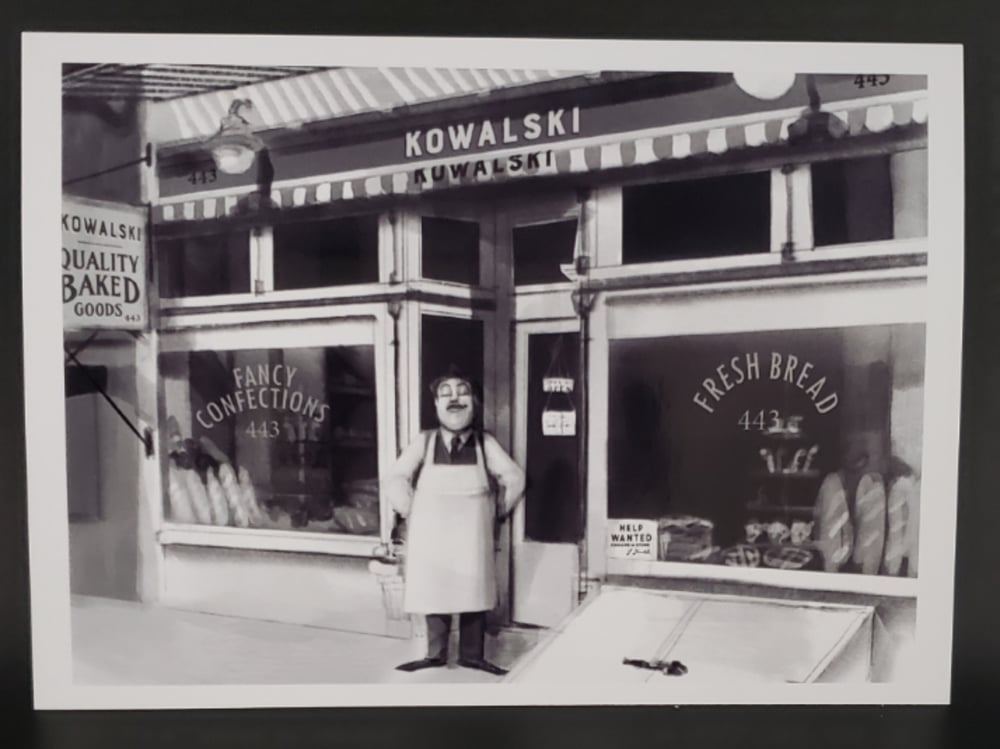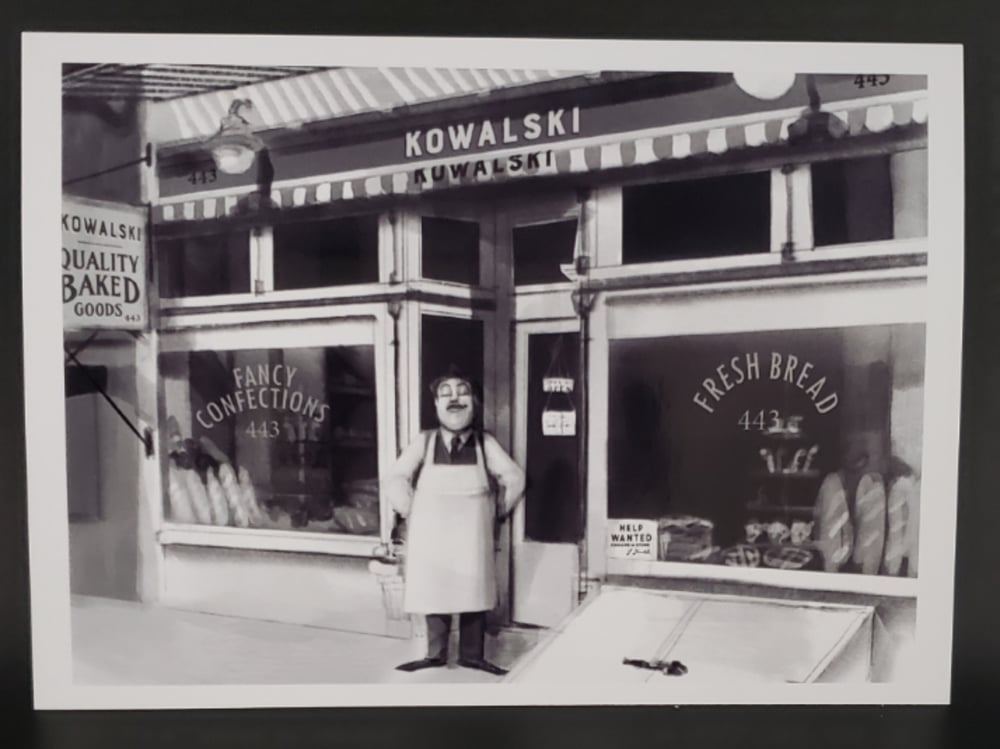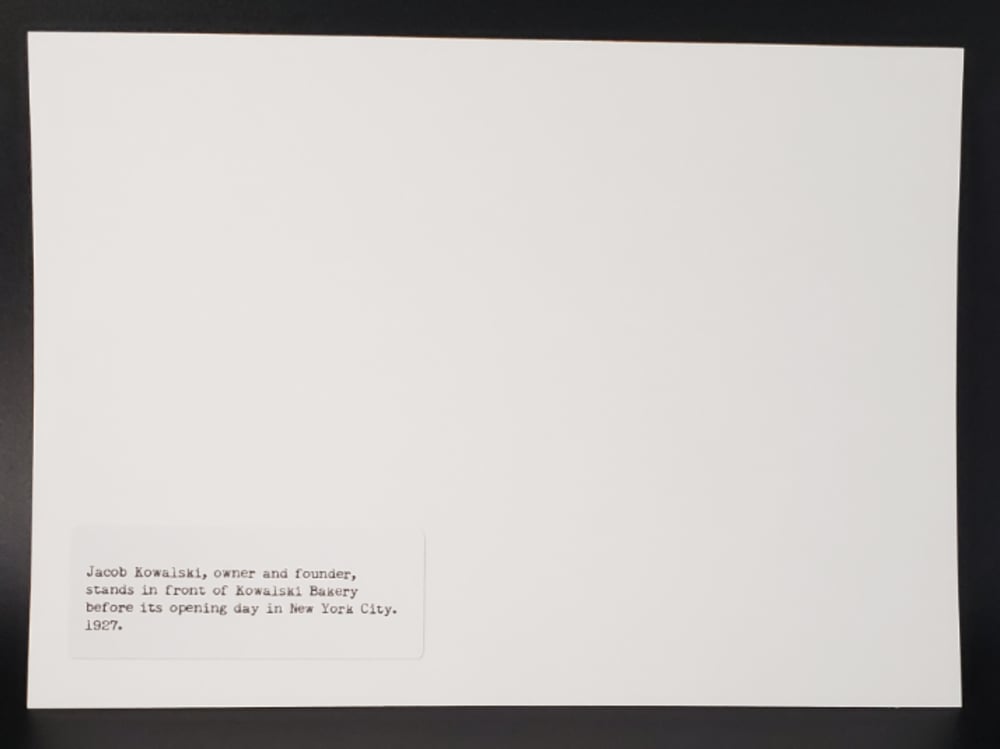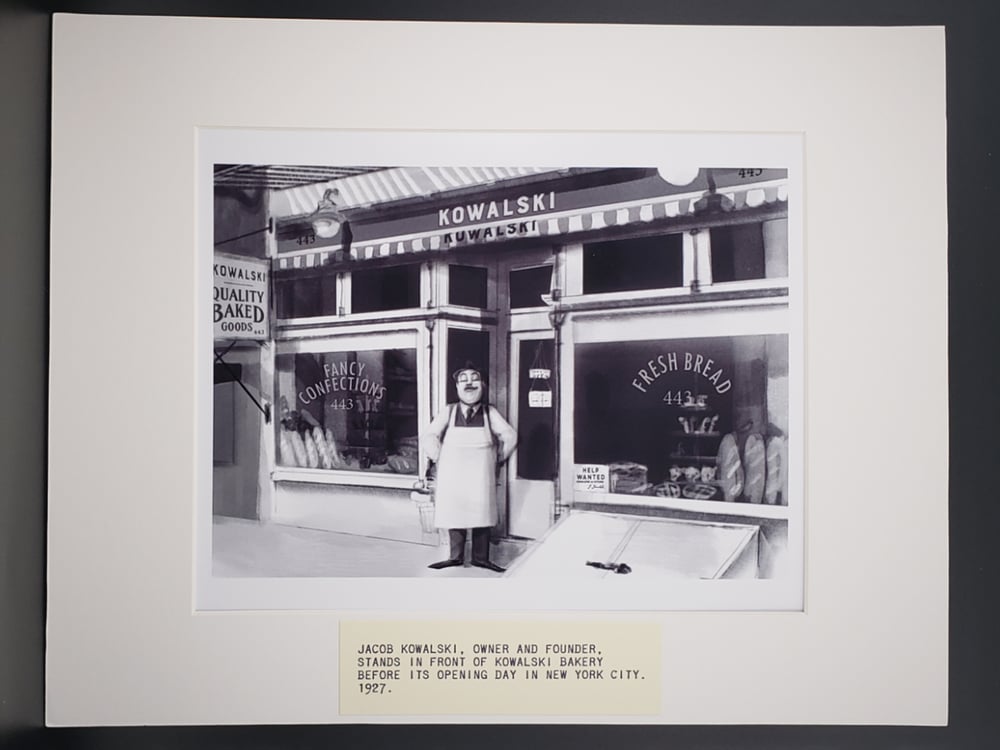 CAPTION:
• Jacob Kowalski, owner and founder, stands in front of Kowalski Bakery before its opening day in New York City. 1927.
Image is printed on photo paper with caption on reverse side and is available as a 5x7, 8x10, or 11x14 captioned mat (8x10 photo inside an 11x14 mat).