DARKROOM SERIES: Indiana Jones (1913-1938)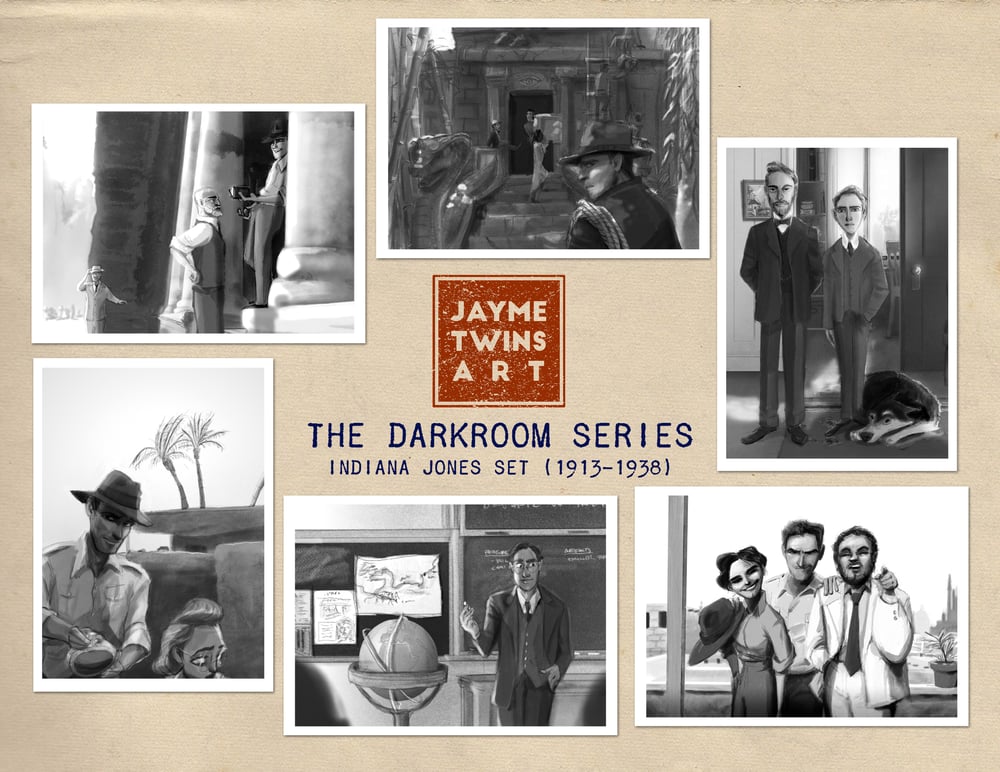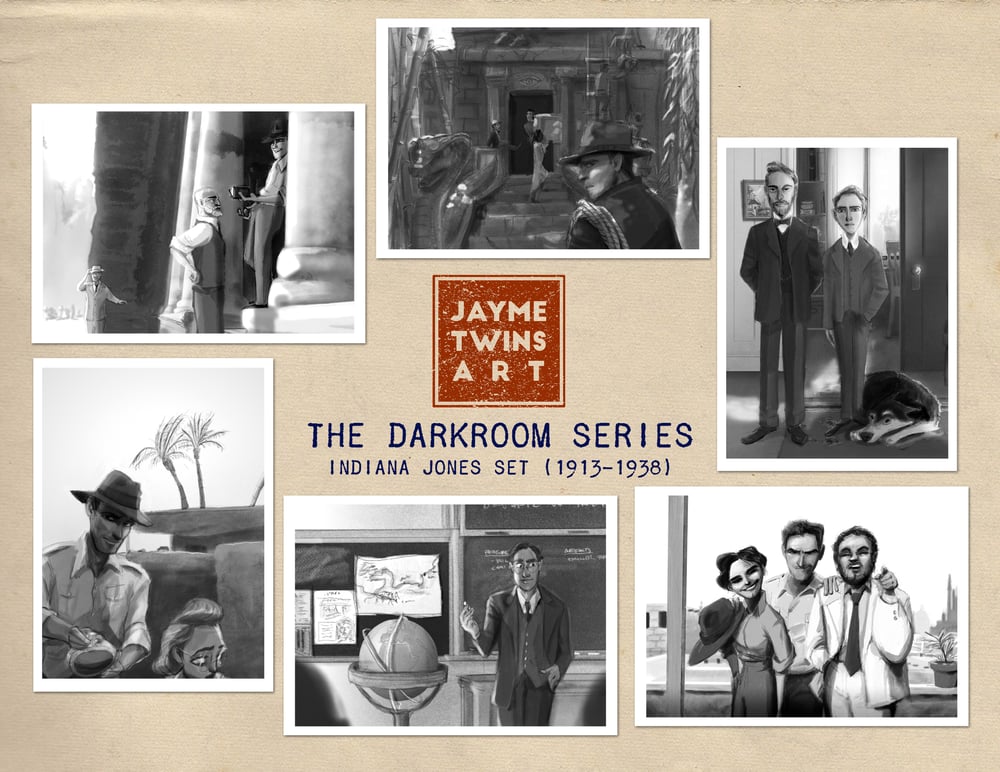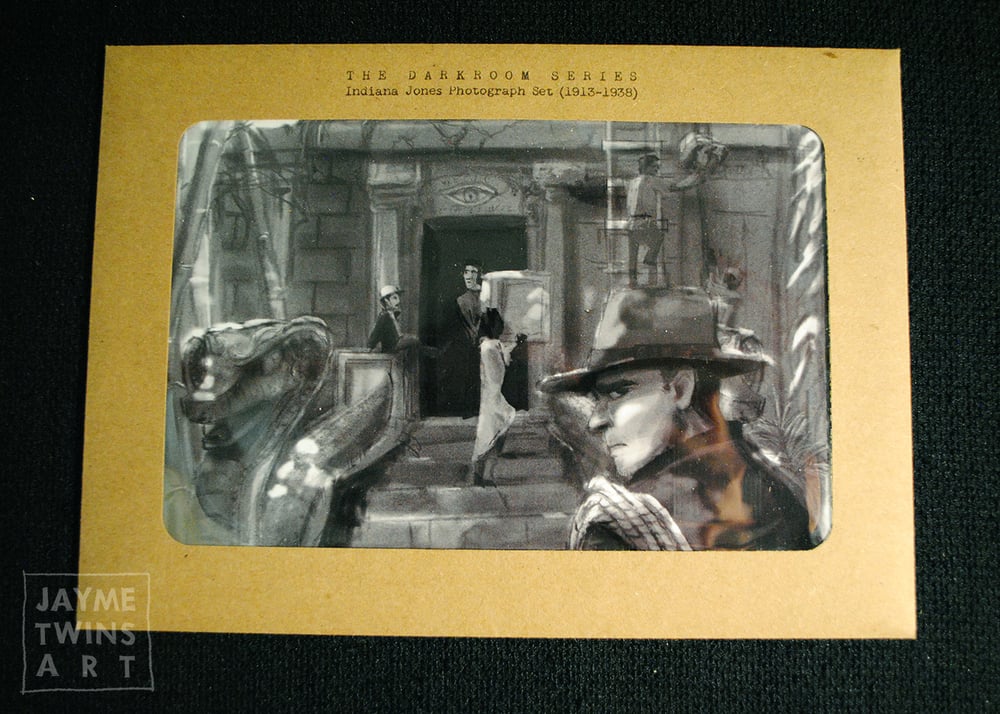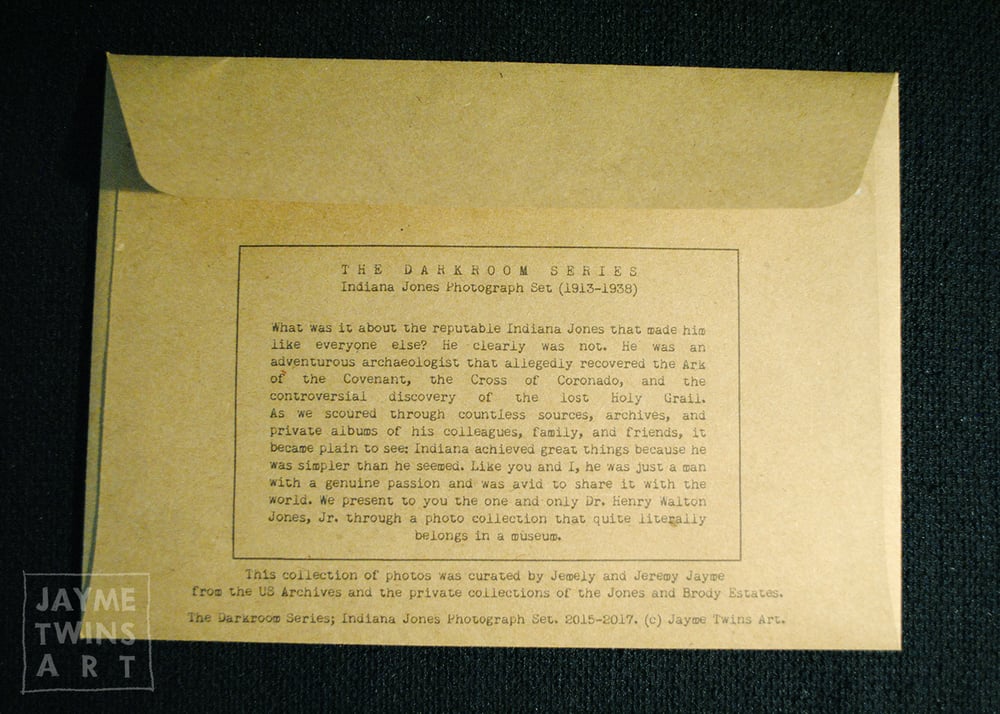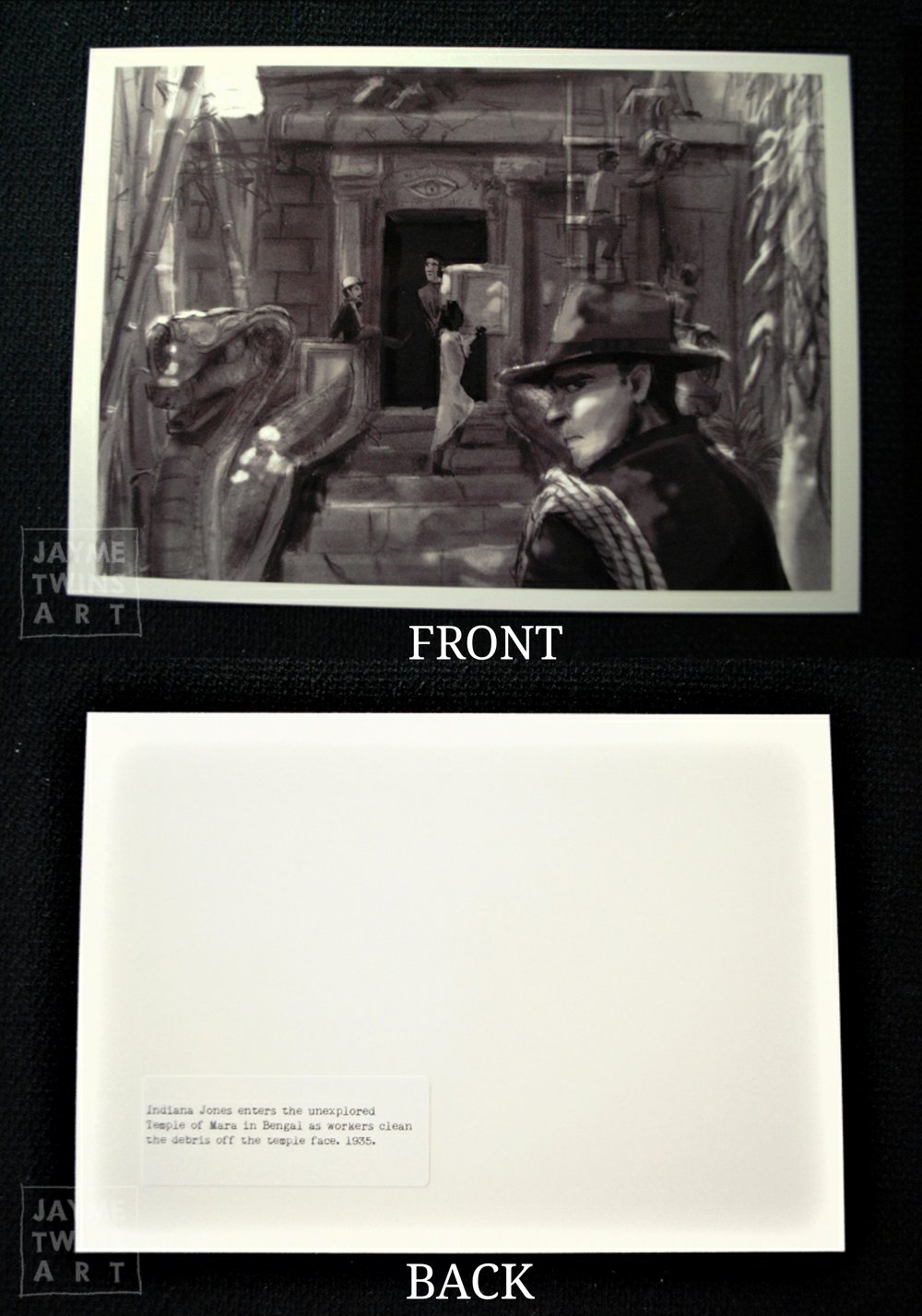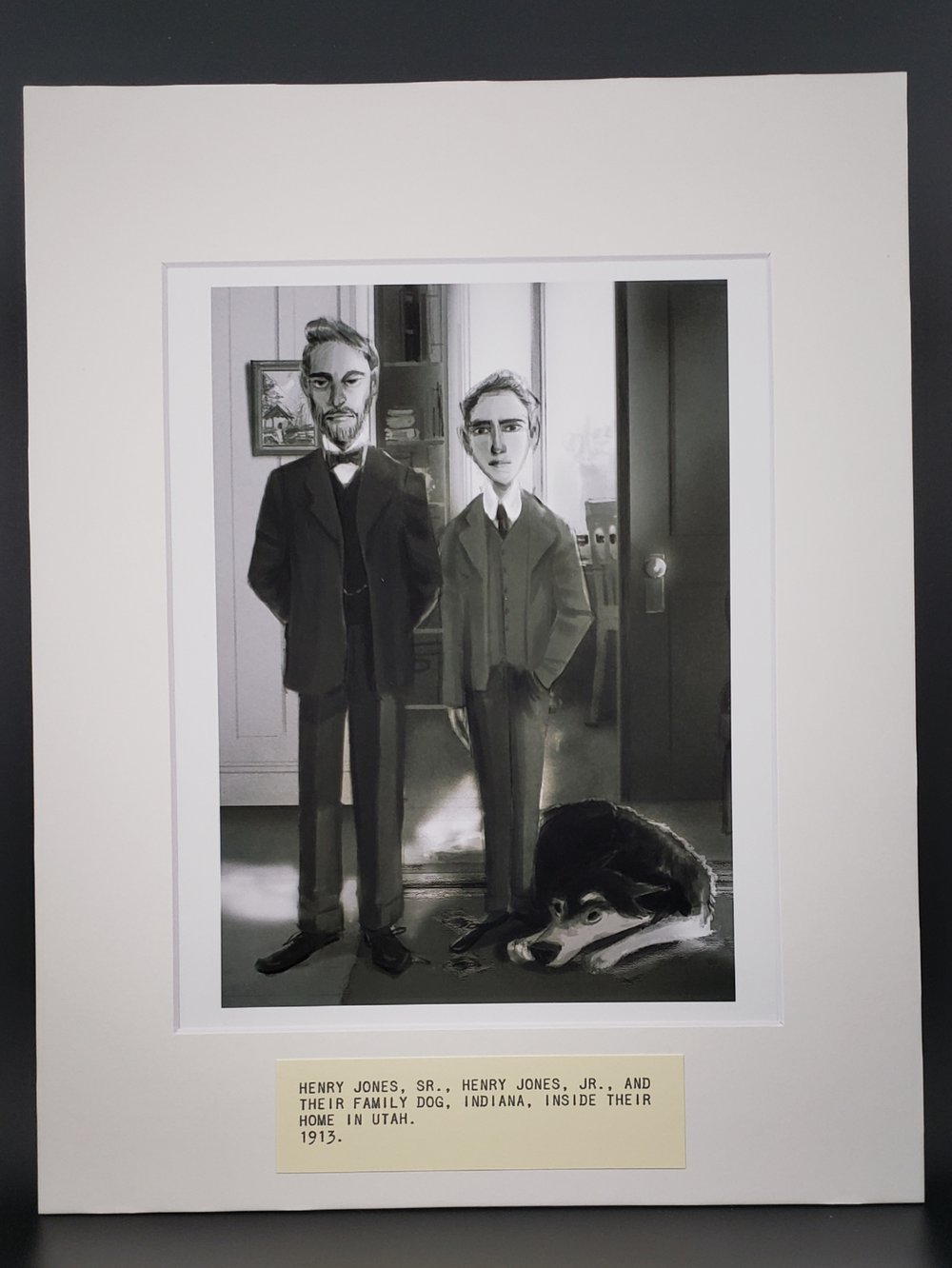 For years, fans and researchers alike have been more fascinated by the unofficial "Indy" moniker than by the letters after Henry Walton Jones' name. As both a professor of archeology and an excavator with a not quite traditional approach, Doctor "Indiana" Jones was an immensely valueable figure in his field. These photographs, taken in the safety of his classroom as well as in the tumultuous locations he uncovered, show the man as he existed in both worlds, with or without the hat.
CAPTIONS IN ORDER OF APPEARANCE:
• Dr. Henry Jones, Sr. And his son, Dr. Indiana Jones at the Canyon of the Crescent Moon ruins in Hatay (currently a province in Turkey), the controversial discovery site of the Holy Grail. 1938.
Jones, Sr. claimed to have been healed by the ancient relic but it was never proven.
• Indiana Jones enters the unexplored Temple of Mara in Bengal as workers clean the debris off the temple face. 1935.
• Henry Jones, Sr., Henry Jones, Jr., and their family dog, Indiana, inside their home in Utah. 1913.
• Dr. Henry "Indiana" Jones, Jr. at a dig site in Egypt. 1933.
• Professor Henry Walton Jones, Jr. PhD teaching Archaeology 101 at Marshall College in Bedford, Connecticut. 1936.
• Dr. Indiana Jones visiting a friend and excavator Sallah El Kahir during the investigation of the Ark of the Covenant dig site in Cairo, Egypt. 1936.
Also pictured, Marion Ravenwood, later, Jones's wife in 1957.
Each image is printed on photo paper with captions on reverse side and is available individually as a 5x7, 8x10, or 11x14 captioned mat (8x10 photo inside an 11x14 mat).
Complete sets are also available and will include a custom envelope. Single prints do NOT come with the envelope, but every photo or set will be accompanied by a signed and numbered certificate of authenticity.