DARKROOM SERIES: Harry Potter (1992-1996)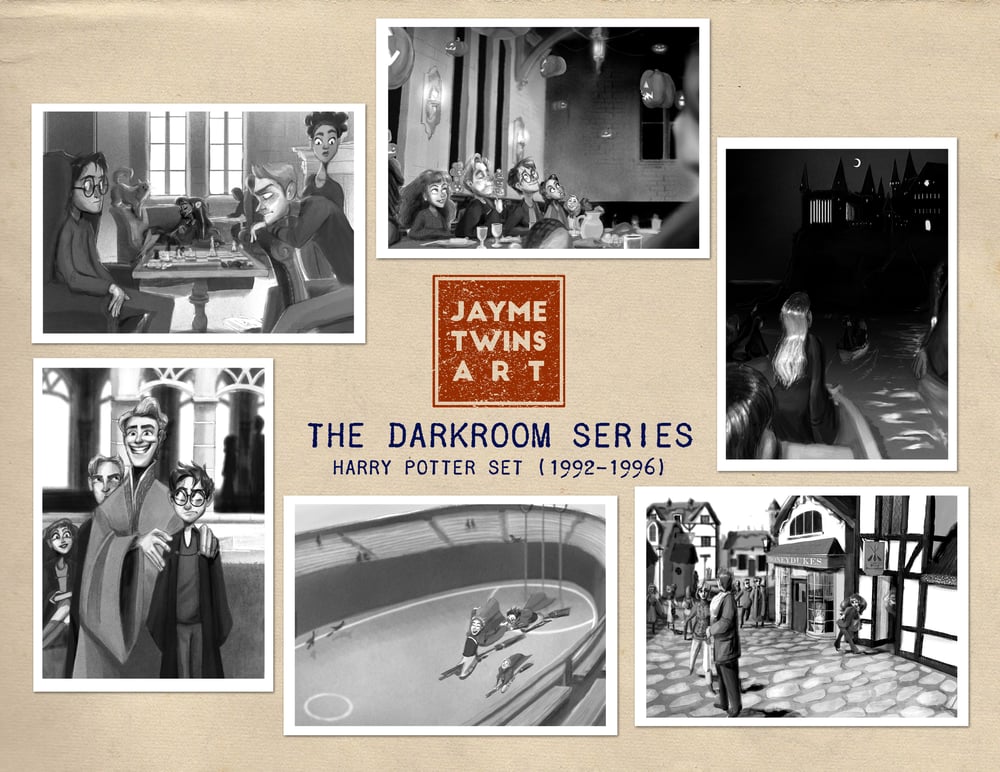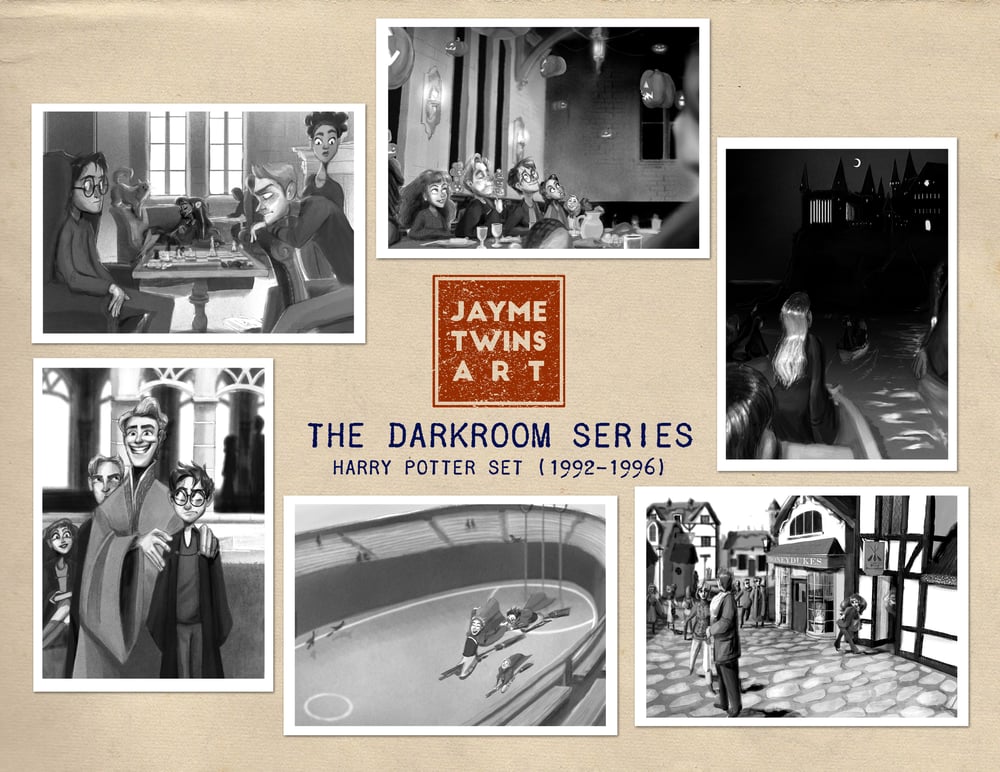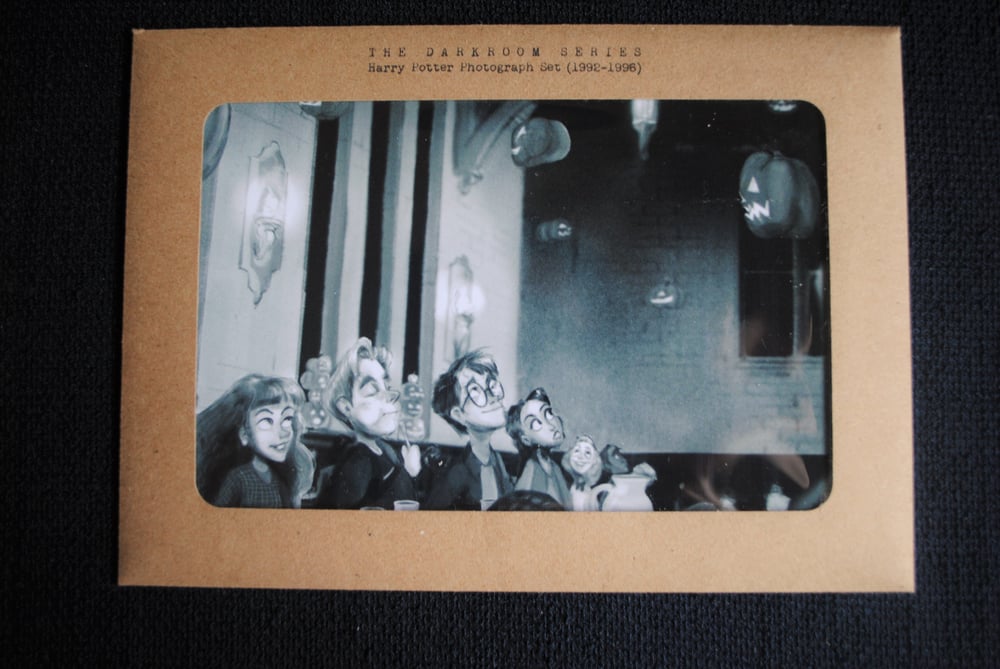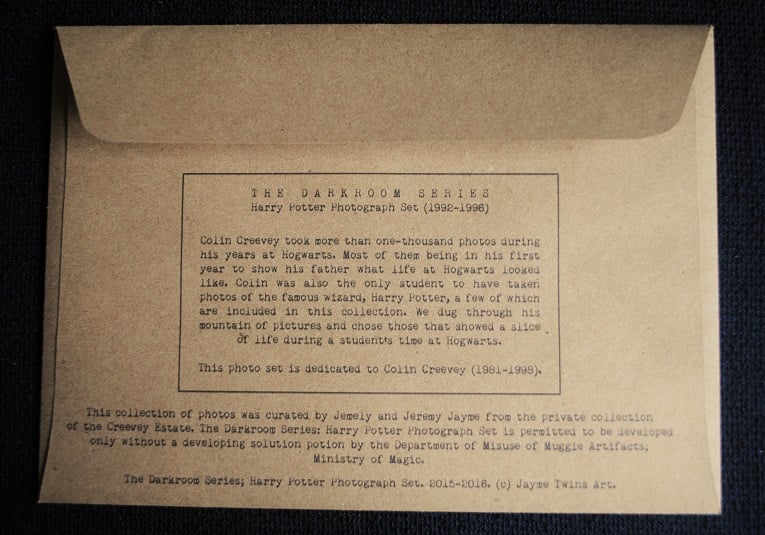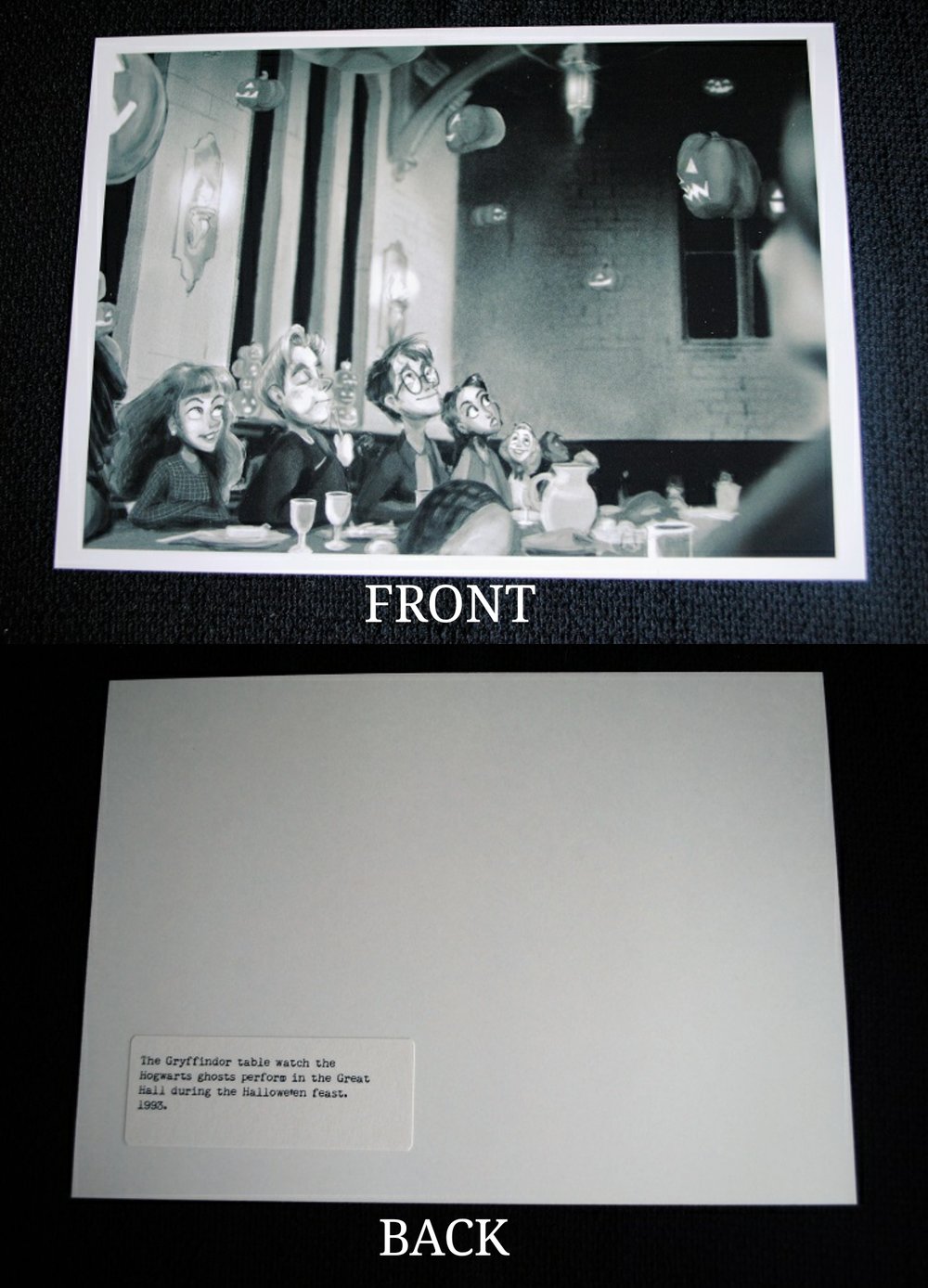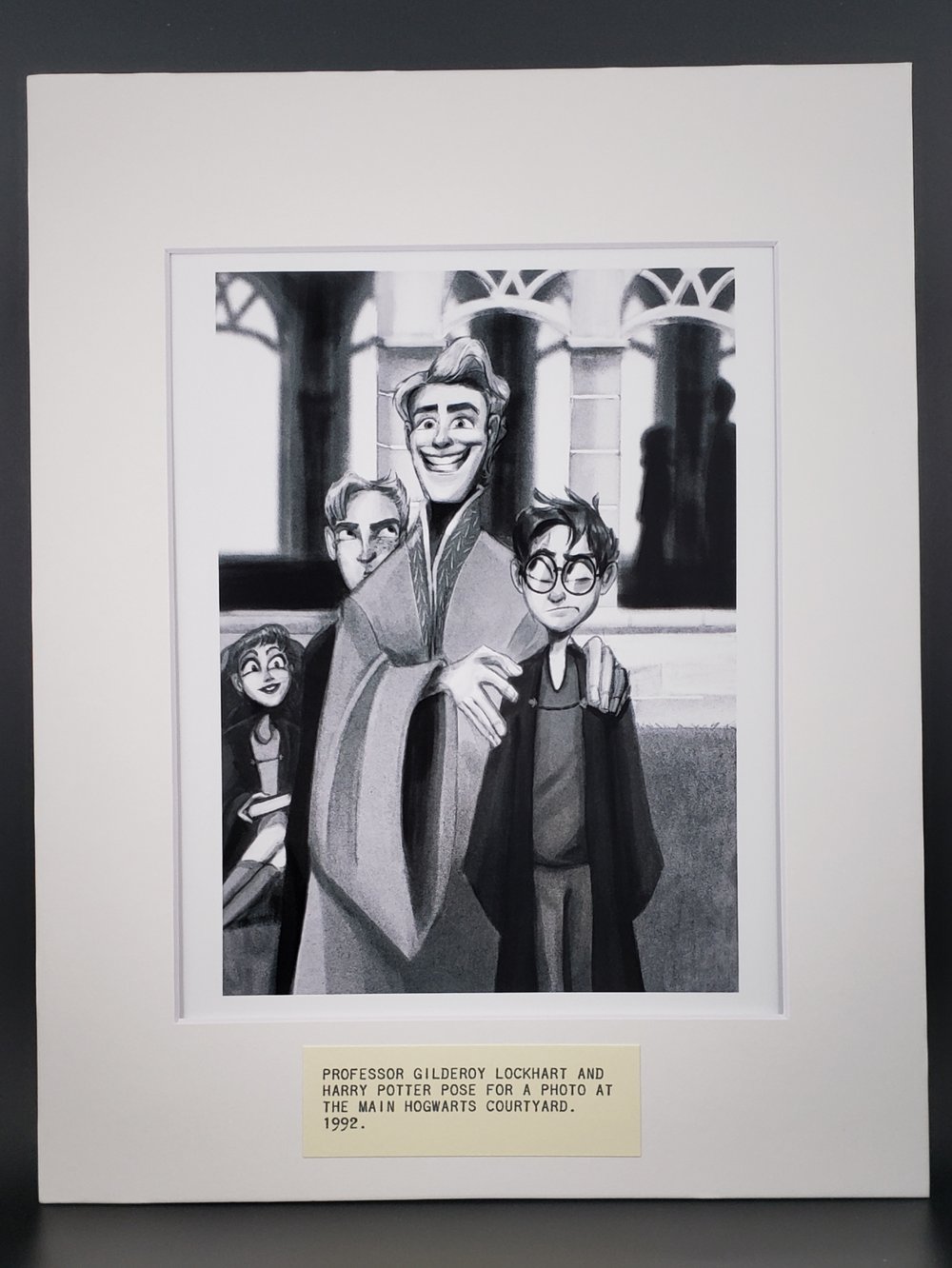 Colin Creevey might have been an annoying fanboy with a camera to his classmates, but his diligence provides an intimate look at the famous school of Witchcraft and Wizardry for those of us who were not lucky enough to attend. Curated from the collection of photographs Colin sent home to his father and reprinted here on (unmoving) muggle paper, these photos give the non magical an elusive glimpse into what it is like to live at Hogwarts.
CAPTIONS IN ORDER OF APPEARANCE:
• Harry Potter and Ron Weasley play a game of Wizard Chess in the Gryffindor Common Room. c.1995 - c.1996.
• The Gryffindor table watch the Hogwarts ghosts perform in the Great Hall during the Hallowe'en feast. 1993.
• First year Hogwarts students crossing the Great Lake before they enter the castle for the first time. 1992.
• Professor Gilderoy Lockhart and Harry Potter pose for a photo at the main Hogwarts courtyard. 1992.
• Fred Weasley (beater), George Weasley (beater), and Harry Potter (seeker) race around the Hogwarts Quidditch pitch before a Gryffindor team practice. 1992.
• Hogsmeade Village during Colin Creevey's first 'Hogsmeade weekend' trip. Students in their third year and above visit on assigned weekends. 1994.
Each image is printed on photo paper with captions on reverse side and is available individually as a 5x7, 8x10, or 11x14 captioned mat (8x10 photo inside an 11x14 mat).
Complete sets are also available and will include a custom envelope. Single prints do NOT come with the envelope, but every photo or set will be accompanied by a signed and numbered certificate of authenticity.