DARKROOM SERIES: Cairo Museum of Antiquities (1926)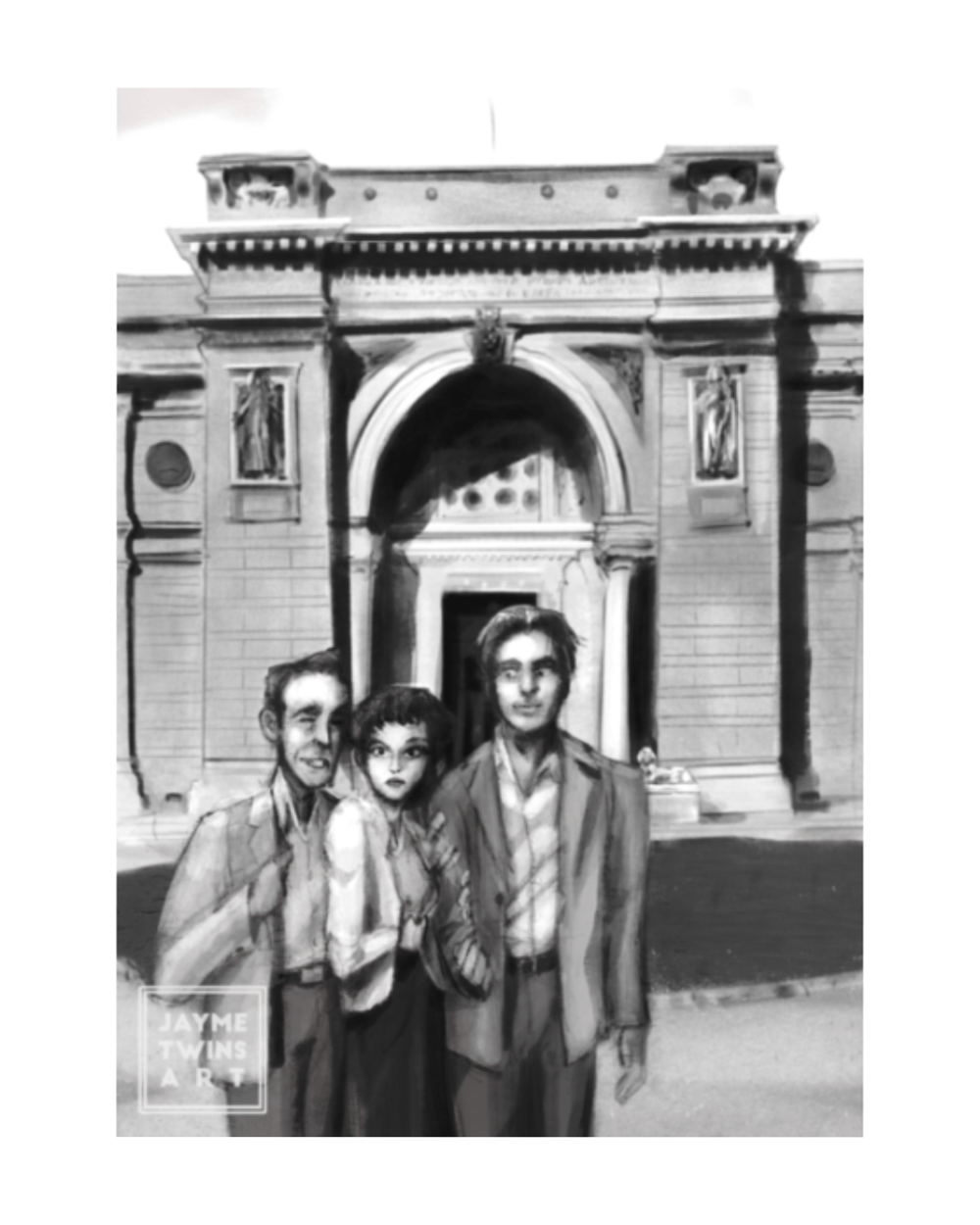 CAPTION:
• Siblings Evelyn and Jonathan Carnahan (left) with Rick O'Connell (right) stand at the Cairo Museum of Antiquities in Egypt where Evelyn works as a librarian. Artifacts they claim to have excavated from the mythical city of Hamunaptra are under authentication at the museum. 1926.
The artifacts were never displayed.
Image is printed on photo paper with caption on reverse side and is available as a 5x7, 8x10, or 11x14 captioned mat (8x10 photo inside an 11x14 mat).